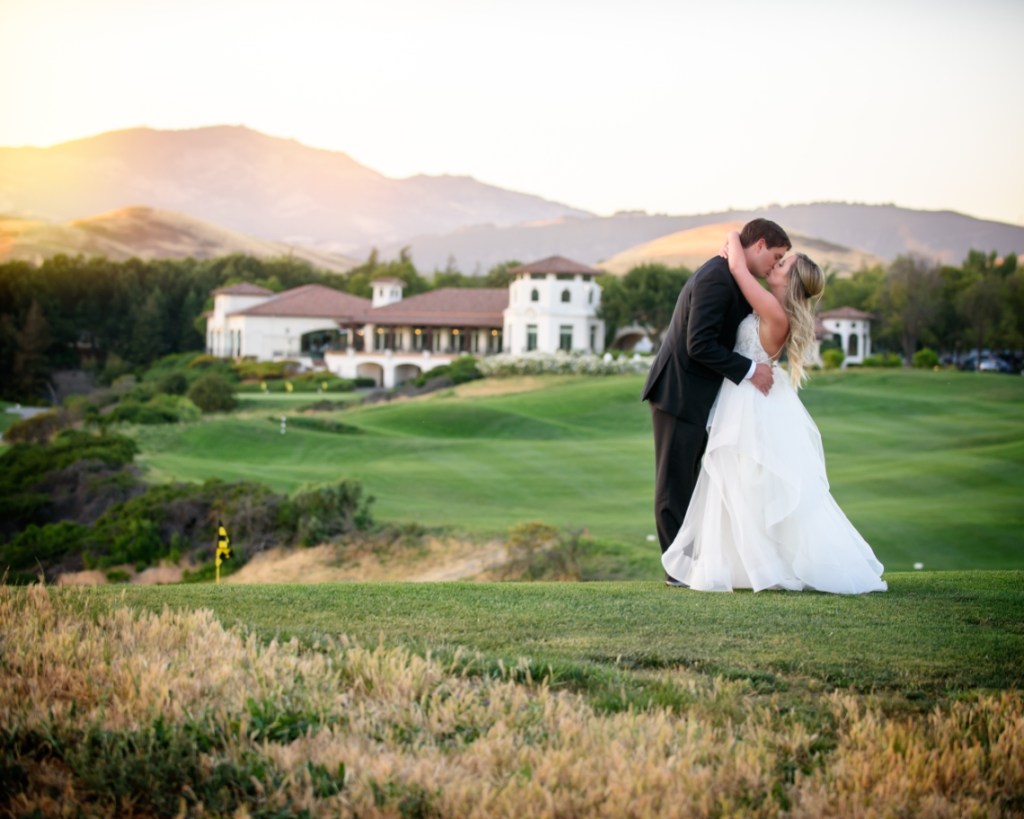 Weddings are a joyful celebration unique to each couple. We are honored to assist you in planning, creating and enjoying your wedding celebration. The Bridges Golf Club is set amid the gentle rise in foothills of Mt. Diablo and looks every bit the Mediterranean villa, with its tiled roof, white walls and Moorish turrets. The interior has the feel of an exclusive country club, and from almost every window the view is a vision in green: acres of velvety fairways, rolling away into the distance.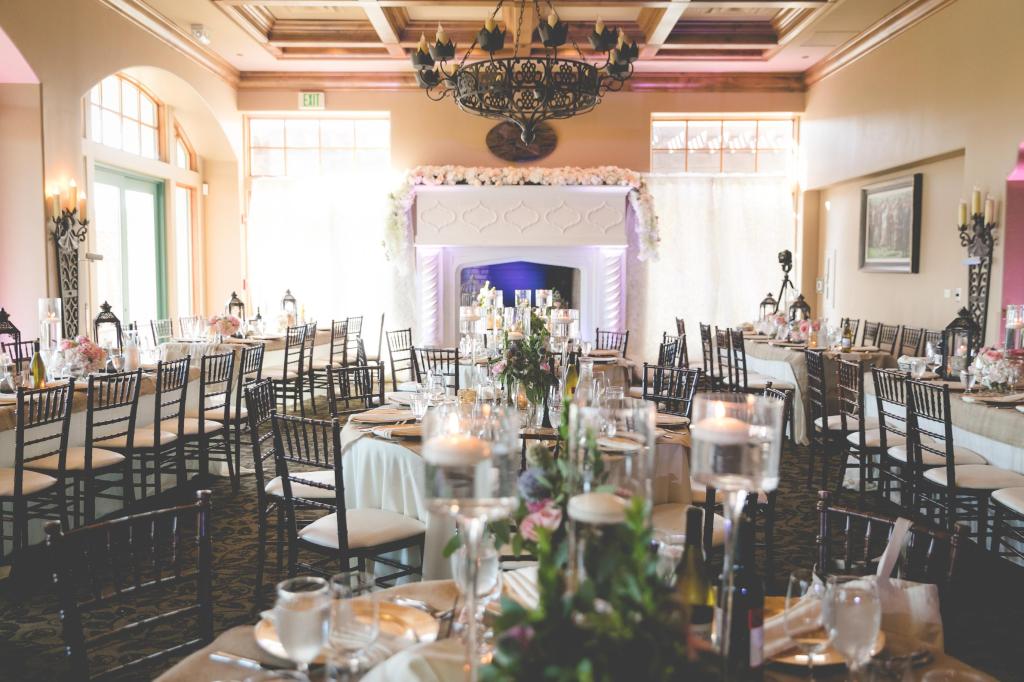 When you enter the clubhouse lobby, a pair of elaborate wrought-iron gates to your left opens into a swanky bar inside one of those exotic towers you noticed out front. The bar adjoins the Golfer's Patio, where guests can quaff cocktails under the shade of a sycamore while surveying the players on the links. French doors and windows make up one wall of The Bridges' main dining area, appropriately christened the "View Room." Wall sconces and an antique-style chandelier produce a romantic candelabra effect, and together with the sunlight enhance the warm glow of the room's earth tones. A crosshatch of wooden ceiling beams harmonizes with the wood trim of the richly upholstered chairs and oak tables.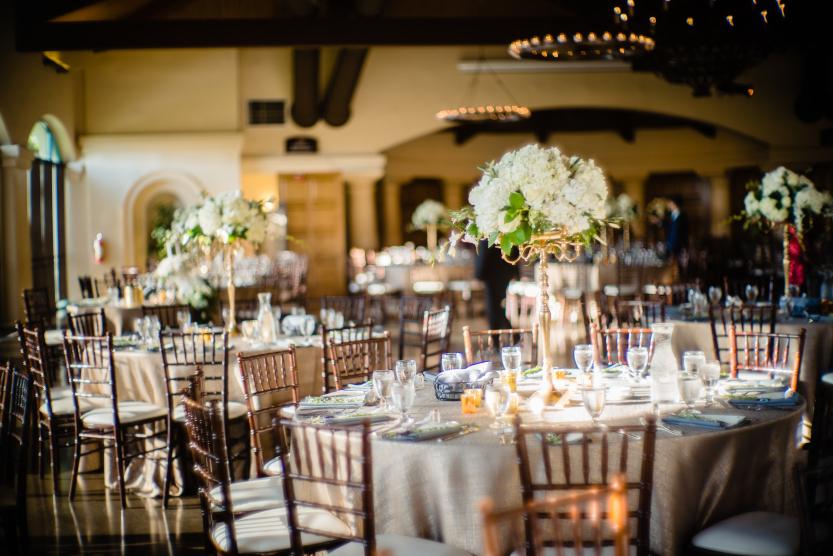 The club's most dramatic room is the Garden Pavilion, just a few steps from the Clubhouse. It's a grand space, with a 25-foot ceiling, antique wrought-iron chandeliers and a wall of huge archways overlooking the fairways. Guests love to step through the center arch onto the "Looking Terrace," where they have a panoramic view of the greens, Mt. Diablo and the color-streaked sky as the sun sets behind the hills. The archways have tall French doors and windows, and the facility is climate controlled for year-round comfort. When the weather is perfect, however, you are still able to open the windows and let in the afternoon breeze. Set for an elegant reception, the Pavilion is breathtaking: Tables are covered with linens, flowers and votive candles; silver and crystal sparkle in the candlelight, and the whole room is filled with a warm glow. If you'd like a more informal ambiance, however, the Pavilion's flexibility can accommodate your creativity. Some couples have brought in lion or dragon dancers for entertainment, and one even hosted a luau with hula dancers, but if you have a different look in mind, the club's sales managers will be happy to help you achieve it.
For more information or to book a private tour contact our special events department at
925.735.4253 x 3 or email miriam.cline@yadavgroup.com.